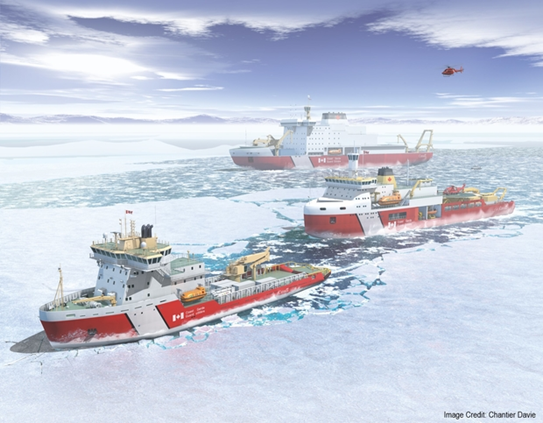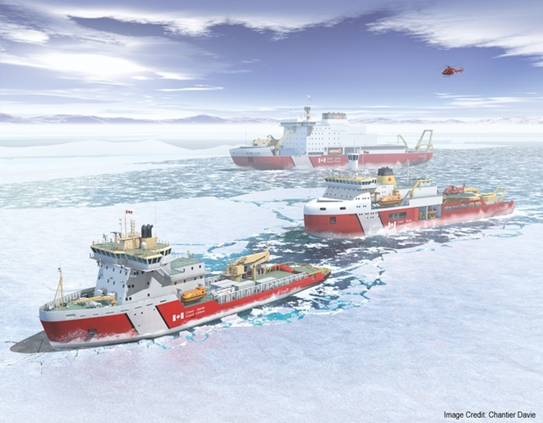 Davie, Canada's premier builder of Polar and ice-capable ships, has named GE as a strategic partner in its Polar Icebreaker program.  As strategic partner, GE brings a core competence in electrical propulsion technology for polar class vessels. 
The Polar icebreaker program is the flagship of Canada's National Icebreaker Centre that was launched by Davie in August 2020 to be a center of excellence for Polar technologies and Arctic expertise under the country's national shipbuilding strategy. Canada's current Polar Icebreakers are very old. CCGS Louis S. St-Laurent is deep into its sixth decade and CCGS Terry Fox is fast approaching 40 years in service. A new Polar class will enable Canada to maintain a continuous Arctic presence, enabling trade in ice-choked waters, supporting Arctic sovereignty and protecting the Polar environment.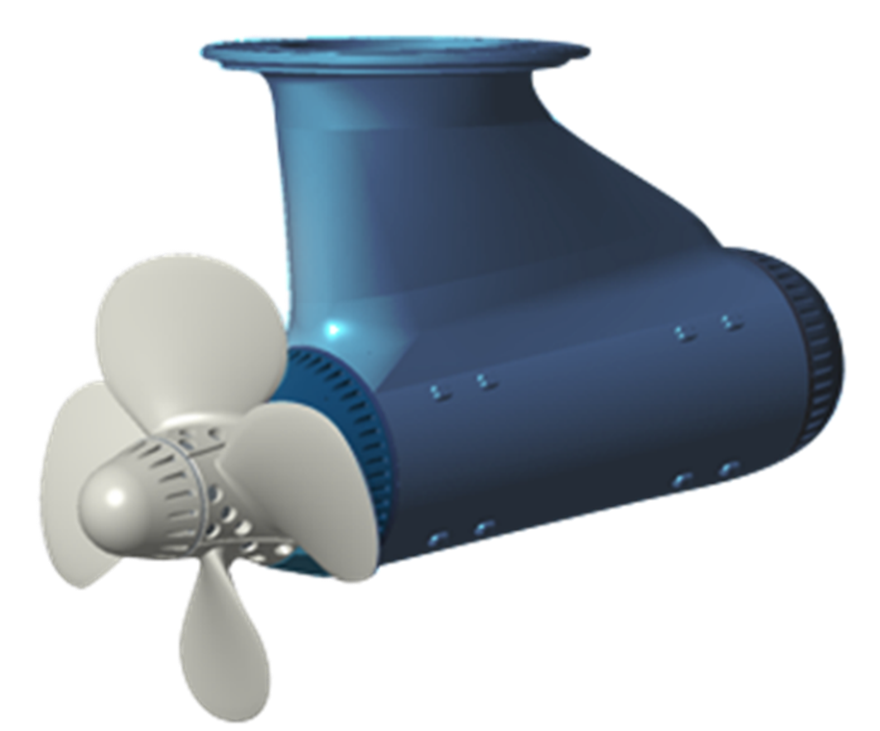 As the program matures, GE will evolve the SEAJET podded propulsion units to satisfy unique Canadian requirements. The ice-class range of SEAJET, a technology jointly developed with AETC Sapphire, has a power range of 7.5MW to 15MW. The electric motor is housed in the ice strengthened pod and directly connected to the propellor.  Mounting the pod below the hull frees-up cargo and operational space in the ship. Maneuverability and efficiency are greatly improved, and total fuel consumption and exhaust emissions are reduced. Customizable for different ship types, with simplified installation, the pods can enhance performance in an array of commercial, offshore marine and ice breaking ships. 
The pods are driven by GE's MV7000 variable frequency drives with a range from 2.5MW to 22MW for various types of vessels. They include advanced induction motor technology that has demonstrated its robustness through a wide range of naval, merchant marine and offshore applications. 
The ability of the MV7000 drive to operate at very low frequency allows the ship operator to apply very high motor torque to the propellor at very low rpm when operating in heavy ice.  Advanced induction motors are closely coupled to the MV7000 drive by optimizing the number of motor poles.  A low resistance squirrel cage motor design increases efficiency and power factor.  GE experts are able to minimize unsymmetrical magnetic attraction between the rotor and stator to essentially eliminate rotor shaft deflection, making air gap integrity safer than synchronous motor technology.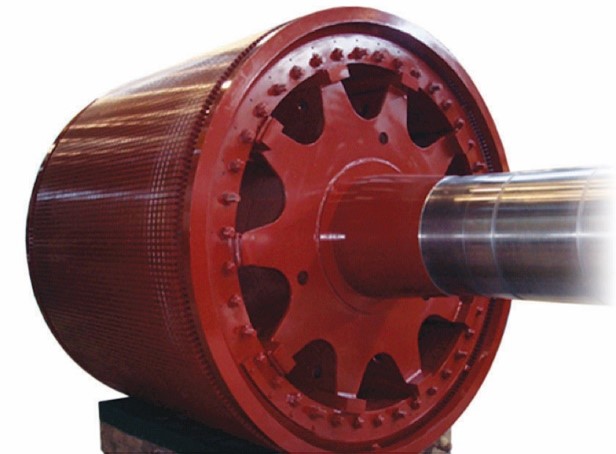 The motors achieve excellent compactness/power density and high efficiency with its unique cooling technology combined with its advanced electromagnetics topology.  These advantages are innovatively captured by the system integration technology, to achieve extreme inherent robustness and ice-class capabilities. 
Based in Levis, Quebec, Davie is Canada's only mega-yard with 50% of total capacity, able to build up to eight large, complex ships simultaneously.  An integrated build schedule and large dry docks allow Davie to build the 150 metre Polar Icebreaker while also undertaking the build of six Program Icebreakers under the national shipbuilding strategy. 
"We welcome GE to our Polar program," said James Davies, President and CEO of Davie Shipbuilding. "Their leading-edge propulsion system combined with decades of icebreaker experience and electric and power system capabilities are unsurpassed. Their inclusion also greatly strengthens Canada's National Icebreaker Centre. Together, we can ensure the Polar is stimulating the post-pandemic economy and protecting Canada's Arctic interests into the far future." 
"We recognize the key role that the National Icebreaker Centre can play in helping GE engage with Canadian industry," said Gagan Sood, CEO, Power Conversion Americas.  Currently, as Single Source Integrator of power and propulsion systems, we are supporting various shipyards in the US and Canada.  We are seeking to bring this experience to the Polar program and work with qualified Canadian suppliers to help drive economic growth in Canada."  
For more info, see www.icebreakercentre.ca, www.davie.ca and www.gepowerconversion.com.