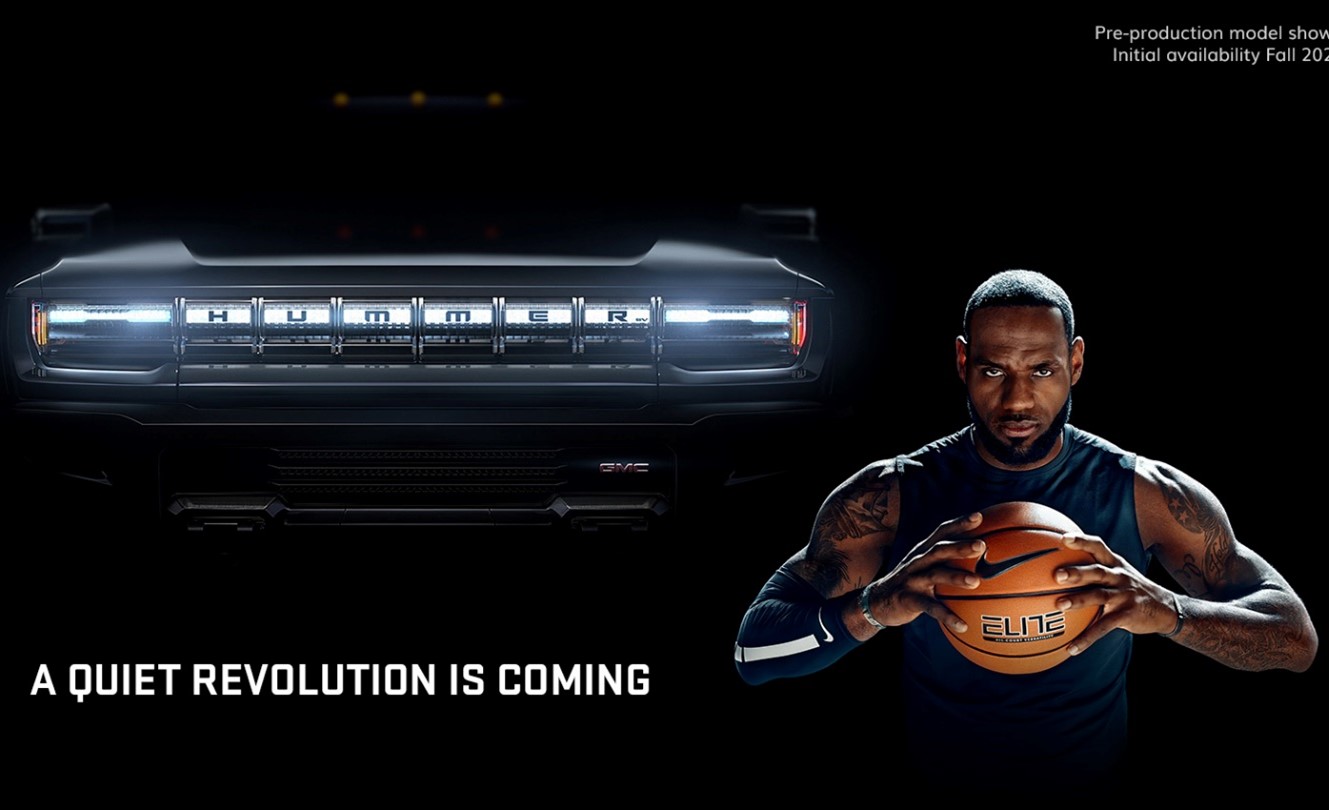 General Motors is reaching deep into its wallet to forge business growth and technical advancements in electric vehicles, including backing the establishment of new magnet factories in the U.S. while also driving innovation in permanent magnet and inductive motor technology.
An early leader in EV development, in more recent times GM has had a reputation for lagging behind the advancements of other automotive manufacturers that have been more aggressive in developing their EV platforms. Now, it is charging ahead. GM plans to Invest $35 billion in EV and automated vehicle product development by 2025. It plans to launch more than 30 EVs globally through 2025 and sell more than 1 million EVs globally by then with a goal of earning EV market leadership in North America.
In bold moves to cement in a secure supply chain for its mushrooming roster of EV models, GM recently has taken strong positions in backing new production capabilities for magnet manufacturing and to build the rare earth supply chain. It has signed three major agreements, one with a large purchase order to MP Materials (previously reported in Magnetics Magazine), another with Vacuumschmelze of Germany, and a third with wind turbine manufacturer GE Renewable Energy.
In December, GM and Vacuumschmelze, known as VAC Magnetics in America, announced plans for VAC to build a plant in the U.S. that will manufacture permanent magnets for the electric motors used in the GMC Hummer EV, Cadillac Lyriq, Chevrolet Silverado EV and more than a dozen other models using GM's Ultium Platform. The new plant would plan to use locally sourced raw materials, presumably from MP Materials' rare earth mine in Mountain Pass. VAC is a leading global producer of advanced magnetic materials and the largest producer of permanent magnets in the Western Hemisphere with nearly 100 years of experience.
"We are building a resilient and sustainable EV manufacturing value chain in North America from raw materials to components to drive GM's growth and support a mass market for EVs," said Shilpan Amin, GM vice president, global purchasing and supply chain.  "Our work with VAC is another bold step forward that will help ensure that we meet our goal to lead the EV industry in North America in more than just sales."
"We are thrilled to join forces with GM on this journey into an increasingly electrified world, leveraging sustainable clean energy solutions," said Dr. Erik Eschen, CEO of VAC. As VAC's Permanent Magnet Division is the only industrial scale producer of rare earth permanent magnets in the Western Hemisphere, VAC brings reliable scale and experience to GM's supply chain.
The plant is expected to start production in 2024. The finished magnets will be delivered to facilities building EV motors for GM's Ultium-powered EVs. Currently, the two companies are working on the plant location and finalizing definitive agreements, expected in early 2022.
Magnets are at the heart of an EV motor, notes GM. Within the motors, an electric coil generates a magnetic field to push against strong magnets, creating the torque that propels a vehicle's wheels. A GMC Hummer EV powered by GM's Ultium Platform, for example, may have as many as three motors with up to 11,500 lb-ft of torque (15,590 Nm). All of this power is available to the driver on demand, allowing the vehicle to accelerate 0-60 mph in just three seconds.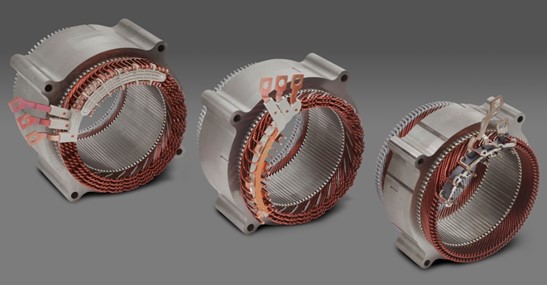 GM revealed recently more details about its group of three all-new motors that will power the Ultium-based EVs. Designed by GM, the 180-kilowatt front-drive motor, 255-kW rear- and front-drive motor and 62-kW all-wheel drive assist motor are part of the company's Ultium Drive system. All three motors were calibrated in-house to ensure the highest level of performance in Ultium-based EVs. The motors were built as a scalable family, sharing design principles as well as similar tooling and manufacturing strategies.
"Twenty years of electric drive system development and more than 100 years of high-volume vehicle engineering are helping GM pivot quickly from conventional vehicles to EVs," said Marc Reuss, president at a conference in Detroit. "Our vertical integration in this space, encompassing both hardware and software, helps give us control over our own destiny and a significant competitive advantage."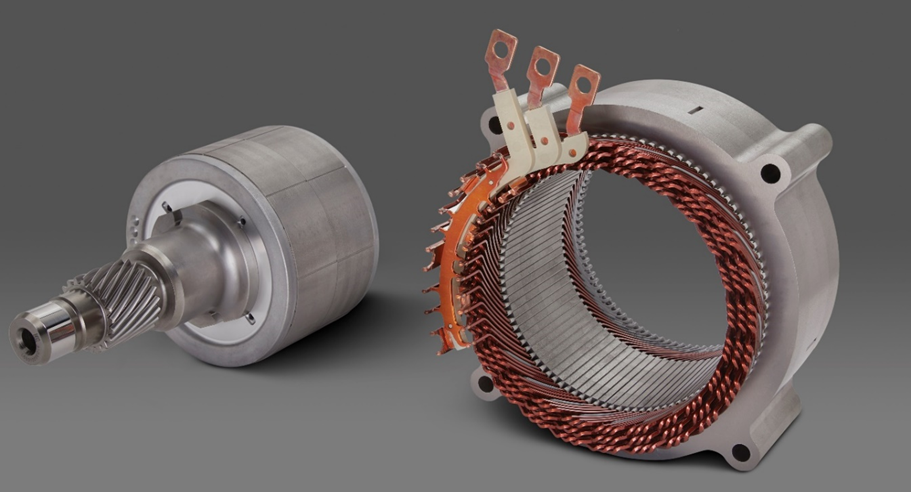 The 180- and 255-kW units are permanent magnet motors designed with the aim of minimizing reliance on heavy rare earth materials while the 62-kW unit is an induction motor. All are expected to offer excellent torque and power density, enabling a wide spectrum of vehicle types, from performance cars to work trucks. As many as three electric motors can be used in one EV – variations of the 2022 GMC Hummer EV will feature three separate 255-kW motors, yielding a GM-estimated output of 1,000 horsepower.
An example of how some of the investment unfolds is taking place at a GM components plant in Lockport, New York. The company plans to invest nearly $154 million to renovate the facility and purchase and install new machinery and equipment used in the production of the stator module. Renovations are already underway. The plant currently produces radiators, condensers, heater cores, evaporators, HVAC modules, oil coolers and other components used in a variety of GM trucks. GM estimates it will add about 230 positions there between 2023 and 2026 to support the transition.
"This is an excellent example of how we are bringing our workforce along on the journey to an all-electric future while we scale our EV production capacity and maintain a flow of parts for our current vehicles," said Gerald Johnson, GM executive vice president of global manufacturing and sustainability. The plant was founded in 1910 as the Harrison Radiator Company and has more than 1,500 employees today.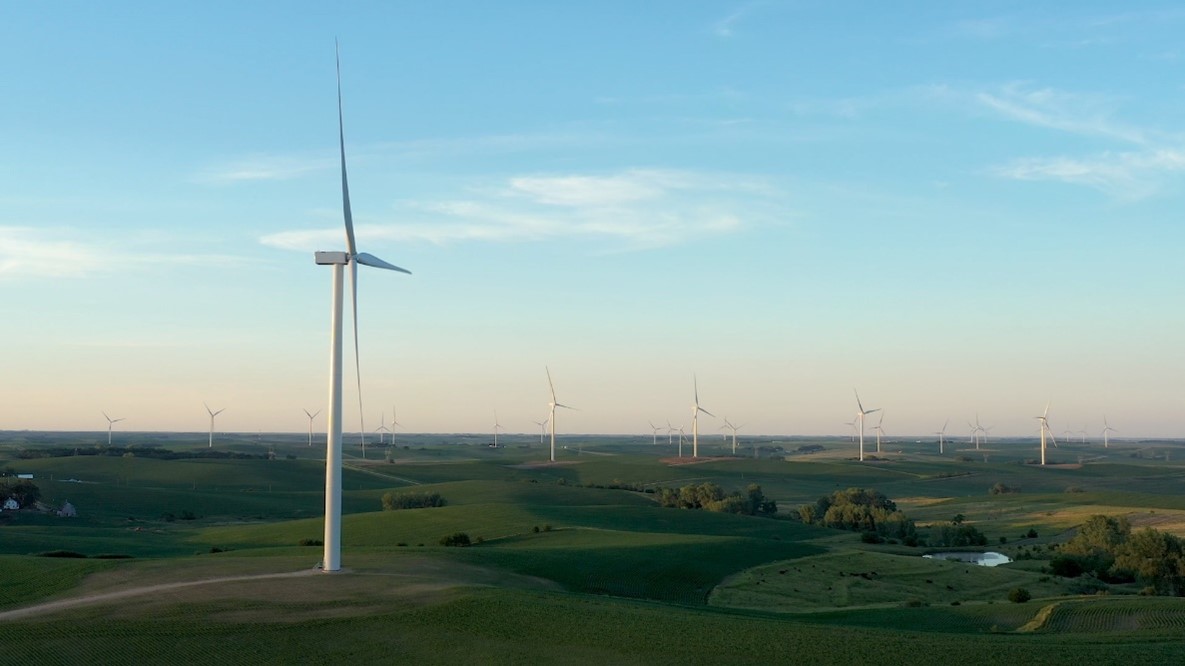 GM and GE Renewable Energy, a major manufacturer of permanent-magnet wind turbines, recently signed an agreement to evaluate opportunities to improve supplies of heavy and light rare earth materials and magnets, copper and electrical steel used for manufacturing of electric vehicles and renewable energy equipment.
The initial focus of the collaboration will be on creating a North America- and Europe-based supply chain of vertically integrated magnet manufacturing that both companies will use in the future. Metal alloys and finished magnets produced from rare earth materials are critical components used in manufacturing electric motors for automotive and renewable power generation. The companies will also work together to help establish new supply chains for additional materials, such as copper and electrical steel, that are used in automotive traction motors and renewable power generation.
"A secure, sustainable and resilient local supply chain for electric vehicle materials is critical to the execution of GM's vision of an all-electric future," said GM's Amin. "Motors are one of the most important components of our Ultium Platform, and the heavy and light rare earth materials are an essential ingredient in our motor magnets. The combined scale of GM and GE will enable us to unlock the potential for securing low-carbon footprint, ESG-friendly, secure and cost competitive materials."
"At GE Renewable Energy, we constantly innovate, both through our products like the Haliade-X, the most powerful offshore wind turbine built today, as well as by developing strategic collaborations that can help us accelerate the energy transition, said Danielle Merfeld, chief technology officer for GE Renewable Energy. "Working with GM gives us another tool to obtain a reliable, sustainable, and competitive source of key materials going forward that will help us lower the cost of renewable energy and drive more electrification by making EVs a more viable option for consumers. We are also excited to partner with GM to explore opportunities to develop critical supply chains in the U.S. and further reduce CO2 emissions."
As a part of the agreement, GM and GE Renewable Energy will also evaluate potential cooperation to support the development of new technologies and processes for both automotive and renewable power generation applications. Another aspect is to collaboratively engage from a public policy perspective, together with other co-sourcing partners, to seek policies that are supportive of their shared objectives in the establishment of secure, North American and European based supply chains for rare earth, copper and electrical steel materials needed to support electric vehicle and renewable power generation growth. For more info, see www.gm.com, www.vacuumschmelze.com, and www.ge.com/renewableenergy.