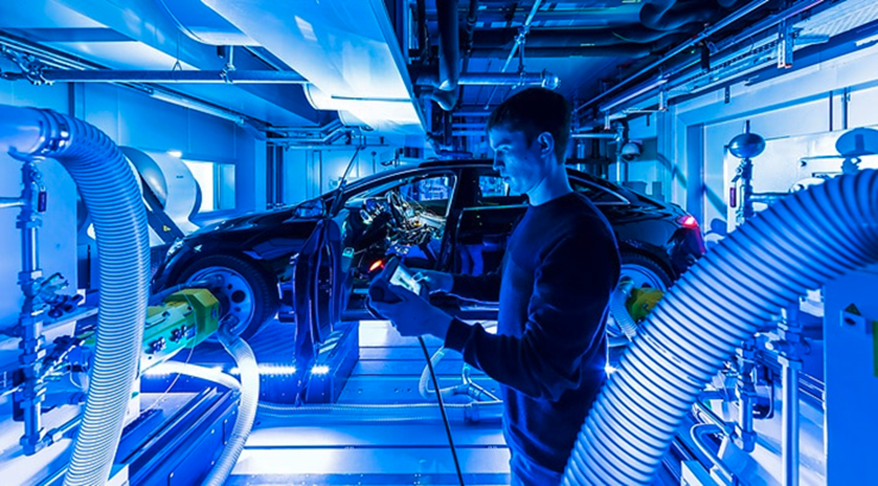 Loaded with e-propulsion test equipment and qualification labs, engineers and a sizeable army of software developers, the new Electric Software Hub at the Mercedes Technology Centre near Stuttgart brings automotive electrification and digitalization to a new benchmark. Inside, some 1,100 employees work cross-functionally under one roof on the electric and digital future of Mercedes-Benz as it rolls out a rapidly growing lineup of new fully electric automobiles. From 2025, all new vehicle architectures will be exclusively electric.
Fueled by an investment of more than 200 million euros, the massive facility in Sindelfingen embodies the company's objectives to be a leader in both electric driving and vehicle software. It brings together under one roof numerous software, hardware, system integration and testing functions, intensifying the company's approach to cross-functional collaboration. It will serve as a central development and qualification hub for its global research and development efforts.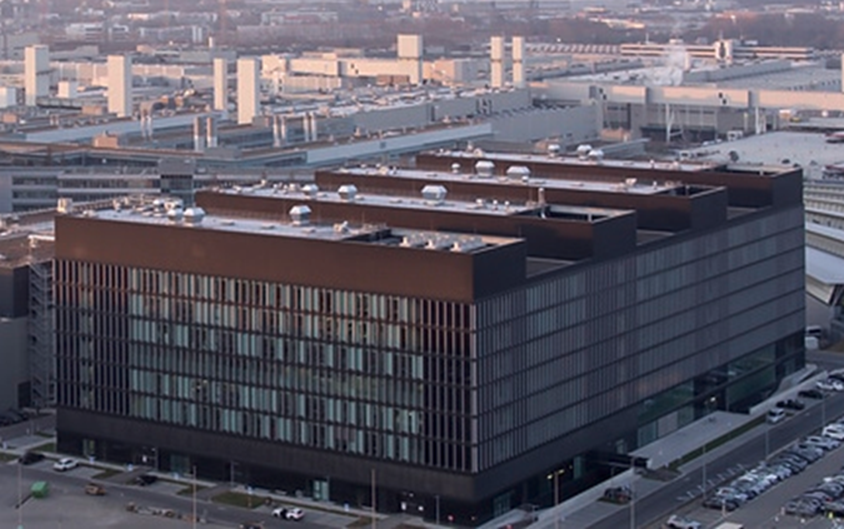 "The Electric Software Hub is an epicenter of our research and development and at the same time closely networked with the worldwide production sites. This is where key aspects of the future of Mercedes-Benz become reality, especially our own MB.OS operating system. Cars are among the most complex products in general. The hardware and software are decoupled and must work together perfectly. We ensure this in the Electric Software Hub. It is our software integration factory," says Markus Schaefer, member of the board of management of Mercedes-Benz Group AG, and chief technology officer responsible for development and procurement.
The new building has 70,000 square meters of space spread over eight levels. The inside of the Electric Software Hub reflects the entire electrics/electronics integration process of vehicle development. The employees ensure that all hardware and software components created in research and development work perfectly and interact seamlessly. From top to bottom – from code to product – software and hardware enter further and further into the vehicle until they are integrated into vehicle prototypes in the lower spaces. During this phase, there is an in-depth exchange with the vehicle plants worldwide so that new developments can be transferred to series production.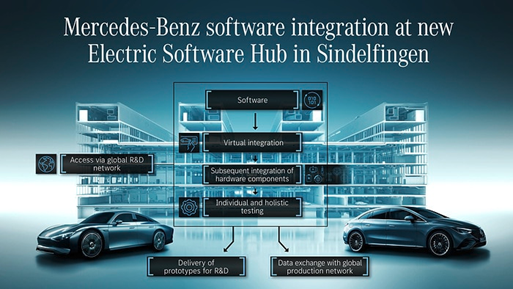 A key concept of this building is proximity of all test facilities and test benches of the software integration, the vehicles, and engineers. This makes an important contribution to shortening the development time by optimally supporting integration. Among the 2,089 square meters of test benches and 2,292 square meters of laboratories, there are five large-scale test benches for electric drive and charging systems. For more info, see www.mercedes-benz.com.