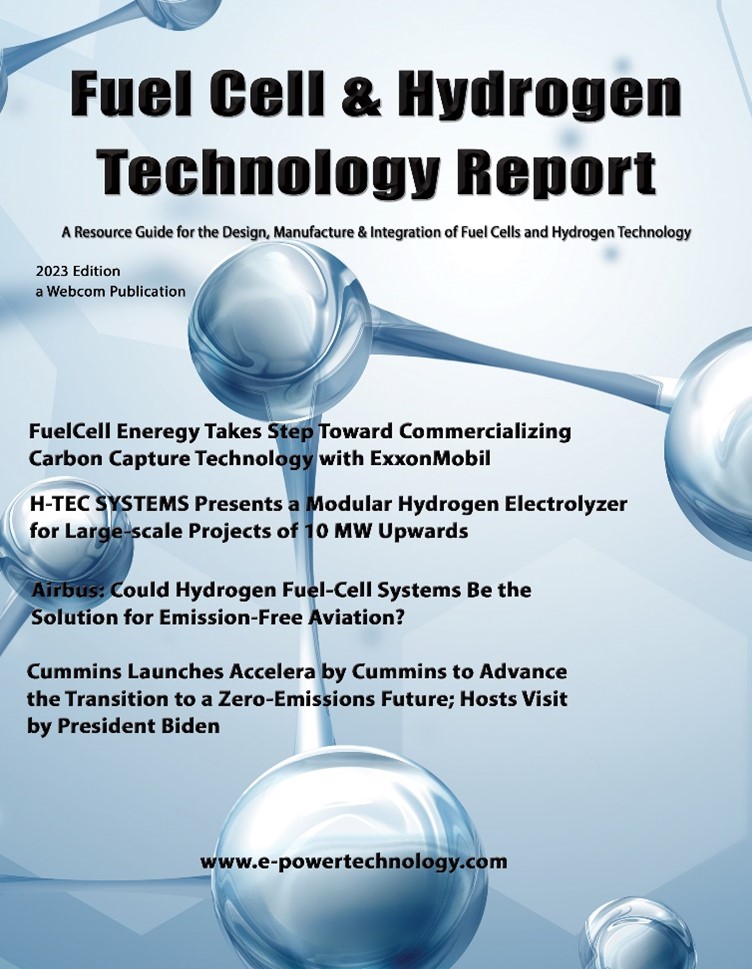 The 2023 Fuel Cell & Hydrogen Technology Report has been issued and is available for free download. The Report covers the latest advancements and market insight by leading players in fuel cell and hydrogen technology globally, providing a comprehensive view of state-of-the-art capabilities and applications worldwide.
Published by the e-Power Technology media brand of Webcom Communications, the Report is being distributed to a large global audience of industry professionals and end-user professionals involved in mobility and stationary power applications, also to pertinent government officials and investment professionals.
To obtain a copy, click on the image above, or go to www.e-powertechnology.com.