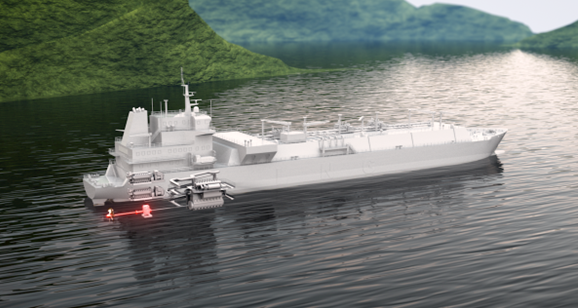 The latest in-line shaft generator from ABB enables ship operators to benefit from the efficiency, performance and reliability advantages of permanent magnet technology. The new generator brings flexibility and ease of installation to a wide range of vessels including bulk carriers, container carriers, liquid natural gas tankers and ferries transporting passengers and cars. A fleet of 12 giant cargo ships being built in China will be the first installations and take to the seas next year.  
The AMZ 1400 permanent magnet shaft generator is optimized for converter control and enables better efficiency than either induction or electrically excited synchronous machines at both full and partial loading. This helps to cut fuel costs by up to 4 percent, offering a payback period of two to four years. It also significantly reduces CO2 emissions by several tons for each day at sea.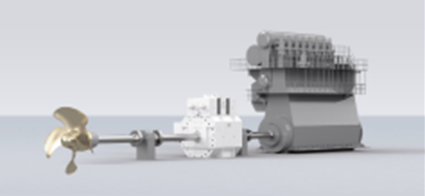 Its compact size shrinks the footprint of the equipment package by around 20% compared to a conventional synchronous or induction type shaft generator. At the same time, the weight is reduced by around 30%. The unit is also simpler to install at the shipyard, as the intermediate propulsion shaft is mounted to the generator and then lifted into the vessel for the alignment. 
"ABB permanent magnet technology has proved to be inherently reliable over three decades in large motors and generators, especially in offshore wind turbines and propulsion applications," explains Juha-Pekka Kivioja, ABB global product manager for large motors and generators. "Applying it to shaft generators is a significant step in helping vessel energy systems to align with the goals set out in the International Maritime Organization for Energy Efficiency Design Index, Energy Efficiency Existing Ship Index and Carbon Intensity Indicator. Its potential to increase energy efficiency makes the permanent magnet shaft generator an important method for reducing emissions for larger vessels." 
There are three possible modes of operation for the shaft generator in conjunction with the main propulsion engine. In power take-out mode it supplies the main power for the vessel's electrical network. This optimizes the use of the large engine, while reducing the need to run auxiliary generators, saving on fuel costs and lowering emissions.   In power take-in mode the shaft generator acts as a synchronous motor for an additional power boost for propulsion. It can also provide power take-home for emergency propulsion should the main engine fail. The generator and drive combination can also power thruster motors, enable shore to ship connections and connect other DC power sources or DC power consumers. 
While shaft generators represent a proven and well-established solution in marine craft, permanent magnet technology takes them to the next level in terms of efficiency and emissions reduction, says ABB. They are already fully available and are easy to integrate into existing and newbuild vessels.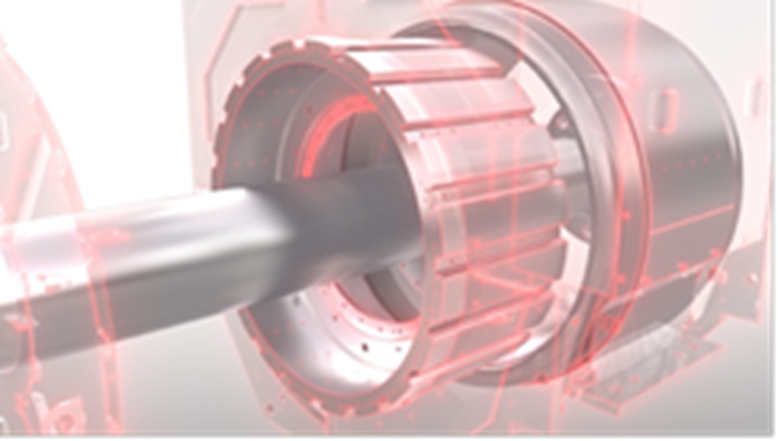 Background 
In 1990, when permanent magnet materials first started to become commercially viable, ABB launched its pioneering PM technology projects. Building on this early work, it has established itself as a premier global manufacturer of large PM motors and generators. It supplied its first PM propulsors for ships in 2001, with powers ranging up to 5 MW. Since then, it has supplied PM marine propulsion motors up to 14.5 MW, with more than 200 already manufactured. 
Additionally, ABB has extensive experience in supplying large megawatt-class PM generators for offshore wind turbines. In total, it has supplied around 500 large PM motors and generators for marine and wind turbine applications. These machines have nominal torque ratings in the range 200-1,000 kNm, and above. Overall, the installed base of large ABB permanent magnet machines has accumulated more than 4,000 years of operation. 
PM generators are more efficient than induction and synchronous generators due to their lower electrical losses. The efficiency difference is significant at full load, and it becomes even greater when operating at partial load. Compared to induction generators, PM generators have minimal losses in the rotor and lower winding losses in the stator. Unlike synchronous generators, they do not need an excitation supply and therefore avoid most of the losses that occur in externally excited synchronous rotors.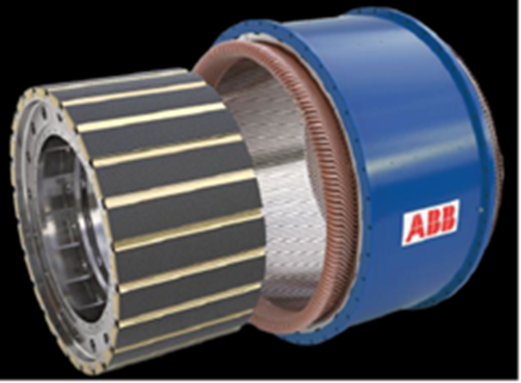 Over the last thirty years ABB has built unrivalled expertise in PM solutions. It applies its magnetic circuit know-how to maximize the efficiency and reliability of the magnet modules and rotor. The rotor geometry is straightforward and robust, consisting of the rotor ring, magnets and support structure. The simple construction with fewer components ensures that maintenance needs are minimized. Along the way, it has acquired extensive patents supporting the technology.  
The permanent magnet module and fixing method with adhesive bonding and mechanical mounting have been patented by ABB. The design resists fatigue loads and the magnets are securely fastened. The modules have been developed to provide optimal corrosion protection for the magnets. 
The use of surface-mounted magnets results in low magnet and overall rotor weight which is especially important in larger generators. This reduces the amount of rare earth material needed in the generators. Manufactured from neodymium-iron-boron (NdFeB), the magnets have extremely high magnetic flux density and ABB typically uses long-term supply contracts to assure continued access to the material. 
The magnet modules can withstand a direct short circuit at the rated temperature without demagnetization. They are also designed to minimize cogging torque, created by the interaction of the permanent magnets in the rotor with the stator slots, in order to maintain reliability. The stator windings utilizee ABB's Micadur insulation system applied by vacuum pressure impregnation.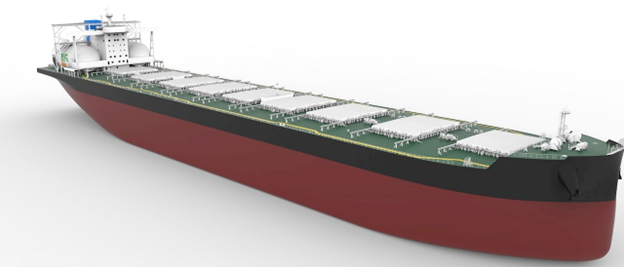 Under its first order, ABB will supply the permanent magnet shaft generators for a fleet of twelve 210,000 dwt dual-fuel ultra-large bulk carriers being built for Bermuda-based Himalaya Shipping. The innovative cape-size vessels will be among the most efficient ships of their type on delivery from New Times Shipbuilding in Jiangsu, China, starting from 2023. 
"This contract marks a significant milestone for our new generation of permanent magnet shaft generator-based solutions, with improved energy efficiency," said Michael Christensen, global segment manager dry cargo for ABB Marine & Ports. "The solution offers a range of benefits to help shipowners and operators enhance efficiency and reduce emissions without the need for additional investments compared to a standard synchronous excitation machine." In addition to newbuild vessels, ABB's permanent magnet technology can also be applied to existing ships, where retrofitting shaft generator systems offers a practical option for improving energy efficiency and cutting emissions.