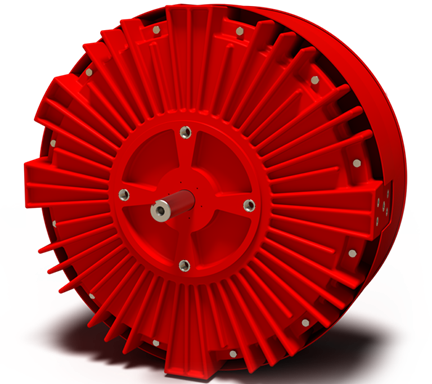 With another capital raising in November for $30 million, Infinitum Electric is on a path to build a highly-automated 65,000 sq ft plant in Tijuana, Mexico for manufacturing its novel Aircore motor and commercializing a new traction version for the electric vehicle market. Half the size and weight of conventional motors with the same power, it uses 66% less copper and no iron, and consumes 10% less energy. The new funds come on top of $80 million raised by the company in May. 
By etching copper coils directly onto a printed circuit board stator, Infinitum eliminates the heavy steel core and copper windings of conventional motors. This not only reduces the size and weight by half, but by removing the iron in the magnet path it eliminates torque ripple, cogging, stator hysteresis and eddy current losses, leading to increased efficiency. Voltage stress confirms PCB stators last ten times longer than a conventional pre-formed coil, they also improve reliability throughout the lifetime of a motor, says Infinitum.
The new funding amounted to $30 million in additional growth capital from Riverstone Holdings Latin America, Alliance Resource Partners, Caterpillar Venture Capital and Cottonwood Technology Fund. The funds will be used to expedite commercial and industrial motor production by expanding and fully automating assembly at the company's 65,000 square foot facility in Mexico to meet a significant increase in demand, it announced.
It also announced rebranding itself as Infinitum, emphasizing a theme of going beyond the limits of traditional motors. While the lifetime of traditional motors is typically 10-20 years, Infinitum motors are modular by design, making them easier to service, and allowing the housing, rotors, and stators to be reused multiple times.
"Partnering with our network of existing investors allows us to automate assembly in our dedicated facility so that we can scale production this year and next, to meet escalating customer demand for our highly efficient motors," said Ben Schuler, founder and CEO. "Rebranding the company as Infinitum underscores our commitment to future generations by going beyond to produce motors that can power the world with less energy and waste because they are designed with circularity in mind." As part of its rebranding, Infinitum's IEs Series motor for general purpose, commercial and industrial applications will be renamed to the Aircore EC. The IEm Series motor for mobility applications will be renamed to Aircore Mobility and the IEalt product line of alternators in development will become Aircore Power Gen.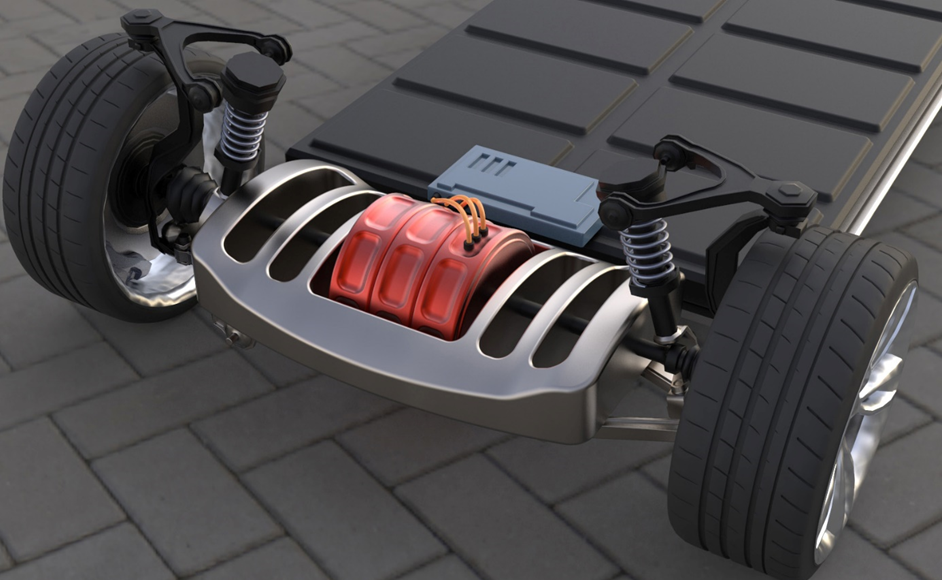 Since the launch of its IEs Series of motor systems in 2020, the company has reported securing customer agreements with more than $900 million in potential orders from a variety of companies in heavy industry, manufacturing, HVAC and transportation markets. With the investment round in May, Infinitum said it would expand high-volume production out of its facility in Tijuana, and would double its workforce with an additional 50 employees across its new expanded Round Rock headquarters and Spokane, Washington offices. For more info, see www.goinfinitum.com and query for earlier articles in Magnetics Magazine.