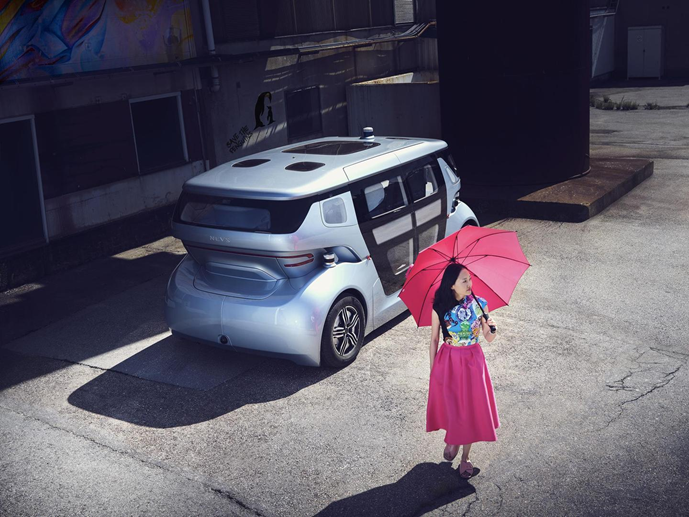 In the race to electrify transportation modes, developers of new motor and drive systems are keeping busy patent offices around the world. Among the leaders is Protean Electric, a UK-based developer of permanent magnet in-wheel motors that recently was granted its 200th patent and has another 130 pending. Amongst its other business activities, Protean serves as a technology innovator for parent group NEVS/Evergrande, the successor to former Swedish auto maker Saab, and is also positioning to apply its technology to more industrial equipment.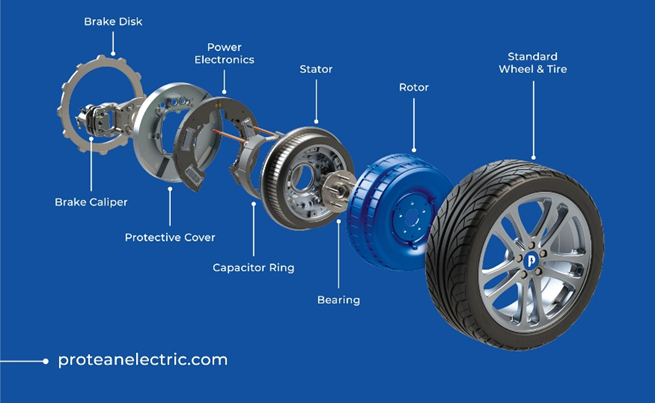 "Protean's in-wheel motor system includes an electric machine that is designed to deliver high torque in the limited space available in the wheel," according to Chris Hilton, chief technical officer. "To meet this challenge a radial flux permanent magnet synchronous motor with an outer rotor is adopted. Rare earth magnets are surface-mounted in the rotor."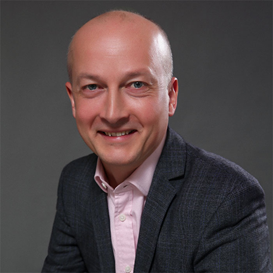 Now the company's ProteanDrive in-wheel motor is ready for volume application in passenger cars, light commercial vehicles, modern last-mile transportation solutions and autonomous mobility pods, says the company. "Our extensive global patent portfolio protects our innovations and assures our customers that we are a partner they can rely on." The motor enables flexible vehicle packaging and design for vehicle manufacturers and delivers improved margin and differentiation in an increasingly crowded electric vehicle market, says Protean.
"Reaching the benchmark of 200 patents granted is testament to the extensive research, development, testing and validation processes that have advanced our ProteanDrive technology over the last decade," adds Hilton. "In addition to overcoming key technical challenges, Protean is committed to industrializing in-wheel motors with lower cost and optimum performance."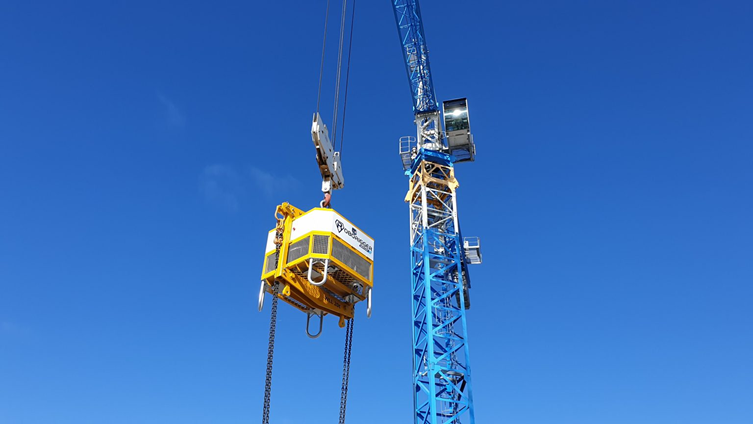 It can benefit industrial applications, too, such as hoisting. Recently, the motor was adopted in a newly deployed technology that advances the safety of lifting loads by crane. A wireless load controlling system, developed by Australian-based Roborigger, allows dogmen to rotate and stabilize the crane loads with a remote control, eliminating the need for them to be in the vicinity of lifted loads. The technology is being rolled out to construction and oil and gas companies, as well as to ports and logistics operators globally.
Roborigger worked with Protean Electric to incorporate its Pd18 motor into its load controlling system. The Pd18 is a lightweight, compact, integrated synchronous motor and inverter package that provides a high torque output, considered ideal for steadying and supporting heavy loads, and a high-speed control system that enables precisely calibrated articulation of the loads. Following 18 months of collaboration, Roborigger, a business unit of Tensa Equipment Pty that is located in West Perth, now has commercial units available Australia-wide and in Singapore, with a roll-out to Europe, Japan and the UK planned for late 2020.
The Roborigger system uses gyroscopic and inertial forces to accurately rotate and stabilize crane loads while they are being lifted and lowered. As Roborigger sought to upscale from small load controlling prototypes to units capable of managing loads of up to 15 tons, it sought a robust, sophisticated, ready-to-go motor solution.
First, it was applied to a Roborigger unit for loads of up to 15 tons, and more recently it has been deployed on larger models rated for loads of up to 40 tons. Direct drive technology incorporated into the Pd18 generates power directly within the motor solved the inherent issues and unreliability caused by gearbox backlash which the team experienced with motors in their trials of earlier prototypes. Exceptionally fast control loops in the motor, amounting to 90% in 2 milliseconds, twice as fast as most other commercially available motors, enable the Roborigger to feature a very high speed yet accurate control system.
"It has been fascinating collaborating on a project outside the automotive and mobility sectors, developing our Pd18 motors for other advanced applications," said Hilton. "Roborigger is an excellent example of how the inherent capabilities of Protean motors offer solutions for systems requiring high power and precisely calibrated control across all industries."
"The support from Protean's engineers is one of the characteristics that differentiated them from other motor developers. Throughout the development process we worked directly with experienced engineers who really understood our product and requirements," said Roborigger founder Derick Markwell. "Currently we use one ProteanDrive motor for each Roborigger unit, but increasing demand means we are already looking at applications with two Protean motors, for even more power."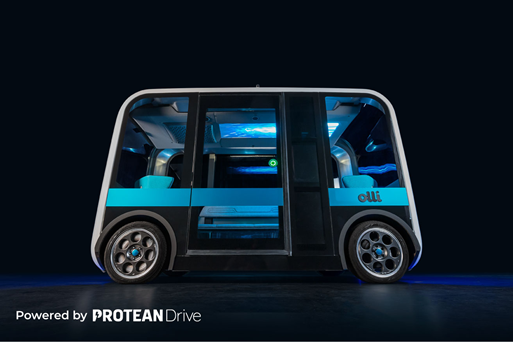 Another of Protean's customers is Local Motors, a US-based digital manufacturing start-up that is best known for its 3D-printed autonomous urban passenger shuttle, called Olli. ProteanDrive in-wheel motors will drive each of Olli's four wheels, providing highly efficient, quiet and refined electric propulsion. Olli, show above, is one of the first autonomous vehicle applications for the ProteanDrive technology and marks a significant step for in-wheel motors, allowing solutions which the company notes would be impossible to achieve with an e-axle.
Protean Electric and Local Motors have been working together for 3 years to evaluate and integrate the ProteanDrive Pd18 in-wheel motor into Olli. Olli is currently deployed at 11 sites across the US, Europe and the Middle East. Customers include city administrations, universities, start-up mobility providers and public transit systems operators.
"We're always focused on improving the technology and passenger experience within Olli and the selection of ProteanDrive in-wheel motors has helped us achieve a first-rate experience," says Alex Fiechter, VP of research and development at Local Motors. "They are smooth and quiet. The flexibility afforded by an in-wheel drive with integrated electronics allows for our vehicle floor pan to be maximized for our users, not just for mounting and hiding hardware."
In mid-2019, Protean was acquired by the NEVS/Evergrande group as part of its strategy to become a major player in the global electric vehicle market. The owner of NEVS is Chinese Evergrande which is one of the world's largest industrial groups. Evergrande Health is a large conglomerate based in China. NEVS (National Electric Vehicle Sweden) acquired the Saab estates in 2012, and in 2020 NEVS was fully acquired by Evergrande New Energy Vehicle Group. The moves have paved the way for NEVS to deploy Protean's in-wheel electric drive technology into its future products, as Protean continues to operate as an independent business under the Evergrande umbrella.
NEVS is focused on developing automous e-mobility vehicles for flexible uses, particularly urban ride sharing. Shown in the photo at top and above is Sango, its beginning concept vehicle, with Protean's motors in the wheels.
"We realized that, to be able to really benefit from autonomous technology, we had to design a vehicle that would not only be an enabler for shared vehicles, but also for shared rides. How do you combine privacy with sharing? That was one of the main challenges to overcome," says Anna Haupt, VP mobility solutions at NEVS.
The solution is Sango's flexible interior which meets differing travel needs with three settings — private, social and family. Depending on which setting is selected, up to six people can travel in the vehicle.
Sango has six movable seats in three rows and is fitted with privacy walls that can be raised and lowered. When raised, the vehicle is divided into four smaller areas for private journeys for up to four people. In social setting, the dividing walls are lowered to allow four people to travel together facing each other. In family setting, up to six people, seated in three rows, can travel comfortable together. The next step for NEVS is a pilot in Stockholm where a fleet of around ten autonomous vehicles, known as robotaxis, will be used by the public.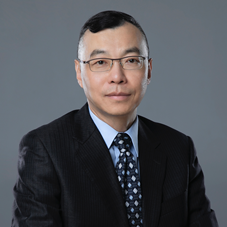 For Protean, it looks like the future holds growing and extensive operations in China. A year ago, it hired Dan Fang as general manager and vice president of operations in China. He has become a seasoned automotive manufacturing executive over the past 17 years, most recently responsible for five production plants of Autoliv China and devising strategic direction for it, preceded by stints with General Motors and Toyota. Founded in 2008, Protean is headquartered in Farnham and employs more than 150 people globally.
For further info, see www.proteanelectric.com, www.nevs.com, and www.roborigger.com.au.