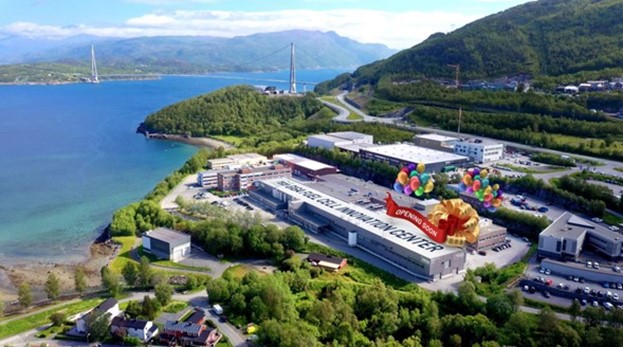 TECO 2030, a leading supplier of fuel cell technology headquartered in Lysaker, Norway near Oslo, is advancing new solutions for reliable power for both marine and land-based applications. The company has realized several important initiatives recently.
On April 27, it announced the start of manual fuel cell stack production at its Innovation Center in Narvik, Norway. The manual production of fuel cell stacks is an essential step towards the commercialization of TECO 2030's fuel cell technology. The fuel cell stacks are the core of TECO 2030's hydrogen fuel cell system, which will provide clean, efficient, and reliable power for marine and land-based applications.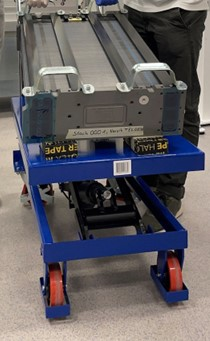 TECO 2030's Innovation Center in Narvik is a state-of-the-art facility that features advanced manufacturing equipment and highly skilled technicians. The facility will produce fuel cell stacks in small quantities at first, and then scale up with the delivery of the thyssenkrupp Automation Engineering production equipment to meet the growing demand for fuel cell technology in the marine and heavy-duty industries. 
"This is something we have been waiting for since the start of the development process. I am delighted to announce the start of manual fuel cell stack production at our Innovation Center in Narvik," said Tore Enger, Group CEO of TECO 2030. "This is a significant milestone in our journey to commercialize our fuel cell technology and provide a cleaner, more sustainable alternative to traditional fossil fuels." 
TECO 2030's fuel cell technology is bottom-up developed for marine applications, and following strict classification approvals. The system is designed to reduce greenhouse gas emissions and improve energy efficiency in various applications, including marine transport, power generation, and heavy-duty transportation. 
With the start of manual fuel cell stack production, TECO 2030 is on track to deliver on its commitment to providing reliable, cost-effective, and sustainable solutions to shipowners around the world and help reduce greenhouse gas emissions and address climate change in energy intensive industries.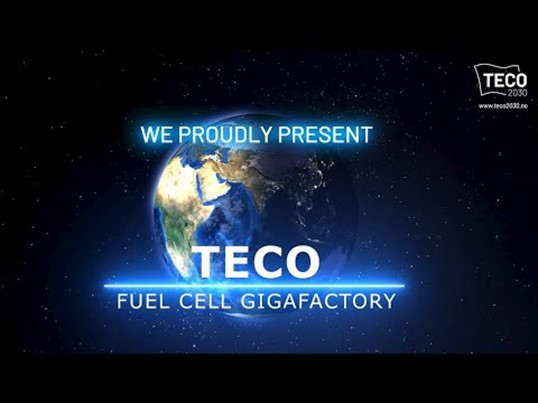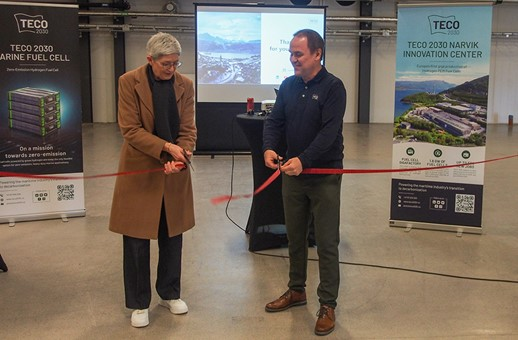 Powering the maritime industry's transition to renewable energy. TECO 2030, Shell and partners have started the EUR 5 million project HyEkoTank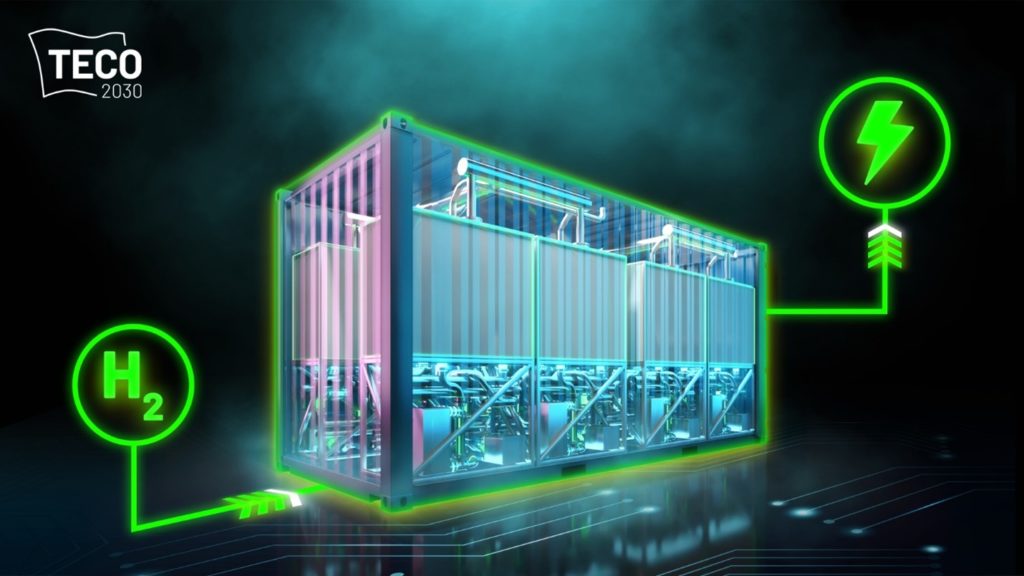 On February 8, TECO 2030 announced that the HyEkoTank project which has been awarded a EUR 5 million grant under the European funding scheme HORIZON EUROPE has started, together with Shell and the other consortium partners. 

The project started February 1st and is planned to last for 3 years, with the ultimate goal of eliminating emissions during voyage and in port. TECO 2030 aims to retrofit six 400 kW Fuel Cell Modules in a container solution, and demonstrate power supply for both propulsion and auxiliary loads using hydrogen with zero emissions as fuel. 
"I am excited to see the support from the European Union and Shell in realizing a retrofit project with the goal of demonstrating zero emission voyage and port operations. This is one of the largest marine fuel cell projects in the world that I am aware of, and we will do our best to prove that fuel cells are the name of the game in decarbonizing heavy-duty marine applications." says Tore Enger, Group CEO TECO 2030. 
"Shell is proud to be a part of this fuel cell project, which aims to demonstrate the viability of hydrogen as a zero-carbon fuel for the maritime sector. Our target is to be a net-zero emissions energy business by 2050 and to accelerate this transition we are partnering with customers and businesses from across the sectors. Shell will purchase the fuel cell system and provide the renewable hydrogen to power this pioneering project as we continue to drive innovation to deliver the cleaner energy solutions that our customers need," says Carl Henrickson, General Manager Technology, Innovation & Digitalisation, Shell Shipping and Maritime. 
Bottom of Form
Powering the maritime industry's transition to renewable energy. TECO 2030 Expands its Partnership with Chart Industries Inc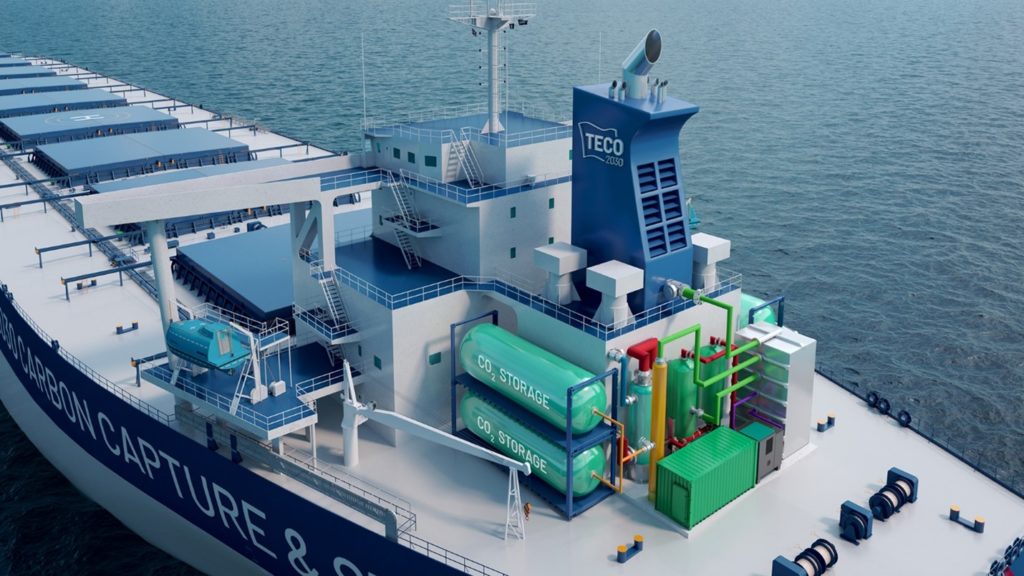 TECO 2030 Expands its Partnership with Chart Industries Inc 
On March 5, TECO 2030 and Chart Industries, Inc. (NYSE: GTLS, "Chart") announced at Lysaker, Norway they have expanded their existing cooperation agreement on Chart's Cryogenic Carbon Capture™ process technology ("CCC"), to include Chart's offer of liquid cryogenic fuel storage and supply systems, as well as Howden's hydrogen solutions. 
Under the expanded agreement, Chart, Howden (a Chart Industries Group company) and TECO 2030 will combine their expertise to offer improved ship efficiencies and reductions in carbon emissions.
"We are excited to strengthen our relationship and broaden our solution into TECO 2030 to include Howden", said Jill Evanko, CEO Chart Industries. "Carbon capture for ships will be one of several solutions deployed by the shipping industry to reach the greenhouse gas emissions goals set forth by the International Maritime Organization." 
Chart, including Howden, has solutions including leading compression technologies, storage and
transport equipment, liquefaction technology, cryogenic carbon capture and end-use capabilities across the value chain for both gaseous and liquid hydrogen handling. This full solution offering combines over 160 years of hydrogen experience and is supported by a global network of product experts, regional presence and service capabilities in Australia and Southeast Asia which will provide on the ground support to Hydrexia. 
"I am pleased to work closer with Chart on decarbonizing the shipping industry, an industry TECO knows well. We are fully aligned to reach our common goals. When speaking with customers, we see increased interest for both hydrogen fuel cells and carbon capture and storage solutions," said Tore Enger, Group CEO of TECO 2030. 
TECO 2030 holds Investor Conference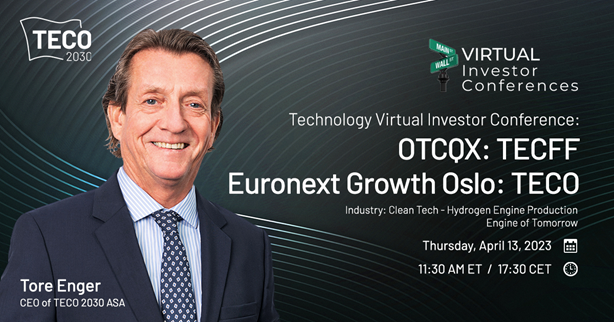 Tore Enger, Group CEO of TECO 2030, presented live at the Technology Investor Forum, hosted by VirtualInvestorConferences.com, on April 13th. An archived webcast was made available after the event. Learn more about the event at www.virtualinvestorconferences.com.  
Some key financial highlights from the presentation are: 
Primary listed on Euronext Growth at Oslo Stock Exchange since October 2020. Secondary listings in Germany and on OTCQX in New York. 
Raised approx. MEUR 28,- in equity, approx. MEUR 8,- in convertible bond and been granted approx. MEUR 17.5,- from Innovation Norway, Horizon Europe, ENOVA among others. 
Outstanding quotes represent approx. EUR 500 million.
Approx. 20% of shareholders represent German Retail Investors, TECO Group holds approx. 30%, SunHydrogen (strategic investor) holds approx. 8%  and family offices hold approx. 12%. 
Expected EBITDA positive in 2024. 
Some key operational highlights from the presentation are: 
First fuel cell stack has been produced and launched, AVL test lab office, Vancouver, December 2022. More units are under construction. 
Building Europe's first Gigafactory for production of 400kW Fuel Cell Modules, production goals of 400MW in 2025 increasing to 1GW in 2028. 
Start of manual production mid-Q2 2023. 
Production equipment contracted with thyssenkrupp Automation Engineering GmbH. Commissioning expected H1 2024. 
Core team at Gigafactory already onboard built on previous experience from REC Solar's activities in the same building from 2008-2012. 
Unique Fuel Cell IP and industrial development processes deployed together with AVL List GmbH. 
A Standard fuel cell module which can be utilized for heavy duty applications such as ships, ferry's, construction sites, mining, data centers among others. 
Pilot container in operation during Q4 2023 for Implenia Norway, a subsidiary of Implenia AG.  
HyEkoTank project co-funded by Horizon Europe and Shell with MEUR 10,-. Fuel Cell retrofit installation on product tanker in 2024.  
Currently completing a feasibility study together with AVL for potentially industrializing a heavy-duty truck FC module which utilizes TECO 2030 100kW stacks. 
About TECO 2030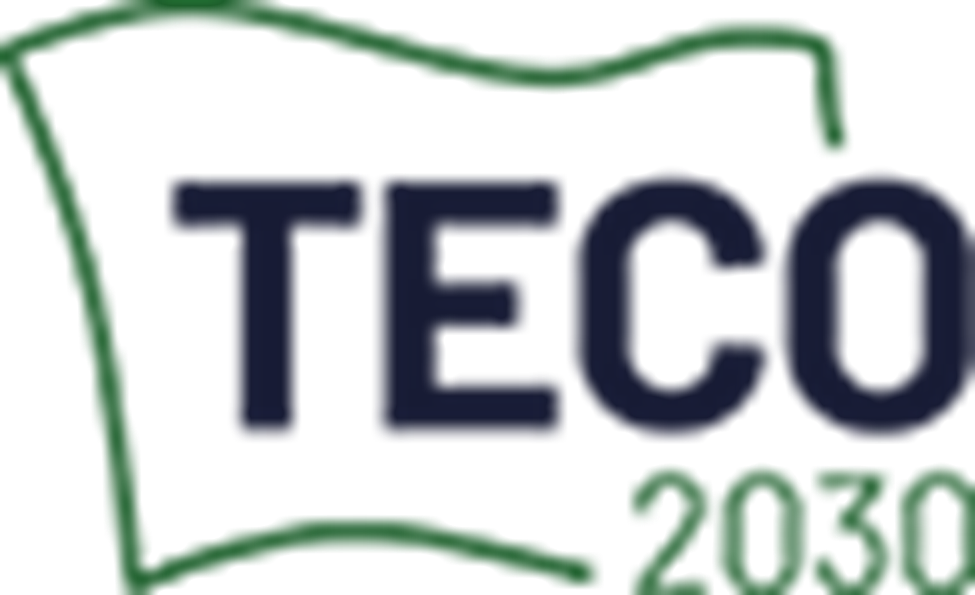 TECO 2030 is a Norwegian based clean tech company developing zero-emission technology for the maritime and heavy industry. We are developing PEM hydrogen fuel cell stacks and PEM hydrogen fuel cell modules, that enable ships and other heavy-duty applications to become emissions-free. The company is listed on Euronext Growth on Oslo Stock Exchange under the ticker TECO and in New York, OTCQX under the ticker TECFF. TECO2030 is a spinoff from TECO Maritime Group, a group that has provided technology and services to the global shipping industry since 1994.
For more information, visit www.teco2030.no.